Switchback Journal is the online publication of the MFA in Writing Program at the University of San Francisco. Our reading period is open from September 15th to December 1st. Please read the guidelines below carefully before submitting.
GENERAL GUIDELINES:
1. We only consider previously unpublished works. No exceptions. Thank you.
2. We do not accept submissions via email or postal service. You can submit your work to us through Submittable. If you run into any technical difficulties in uploading your submission, please contact us at switchback@usfca.edu.
3. We do accept simultaneous submissions. Please notify us immediately if your work is accepted elsewhere.
4. If you're submitting prose, please limit your submission to one story or essay at a time. Stories and essays should be no more than 4,500 words, but we prefer pieces closer to 3,500 words. We won't consider any prose pieces over 4,500 words.
5. If you're submitting poetry, please submit to us no more than three poems. The best things come in threes: Olympic medals, wishes, Cerberus heads.
Please submit your best work to use via Submittable: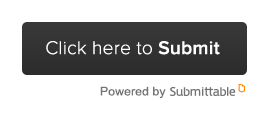 Switchback no longer accepts email or hard copy submissions. SUBMIT TO SWITCHBACK USING SUBMITTABLE. If you have any questions about submissions, please contact us at switchback@usfca.edu.